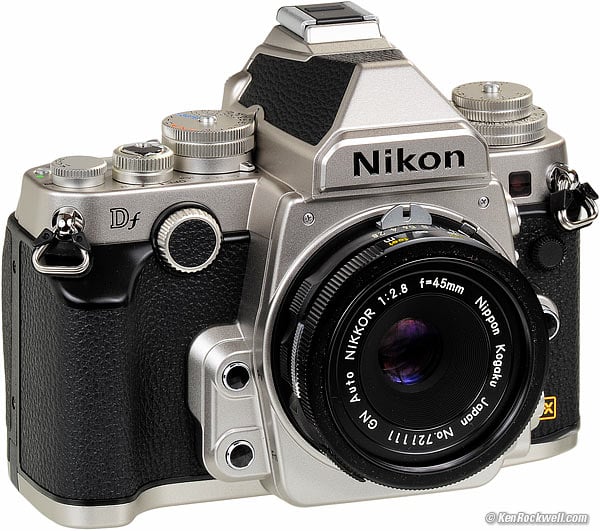 Nikon Df and 1970 Nikon GN Auto NIKKOR 45mm f/2.8.
NEW: Nikon Df Review.
I've completely re-written it over the past 36 hours with all new data and illustrations based on my past month of shooting. Of course I dumped the Df and grabbed my 5D Mk III for snapping the kids at their Christmas concerts where I want great photos, as opposed to a collectible camera to use with my relic F-Mount lenses.
DEAL: Refurbished Nikon S800c Android point-and-shoot: $95.
Forget this; go look at the Canon giveaways listed below.